While the lively sea in the height of summer is nice, the sea in September, when you can feel the season changing from summer to autumn, has a different charm.
Minami-Hayama, where the two facilities introduced here are located, is a relatively quiet area, making it ideal for a relaxing stay. In September, when it is still hot, how about a little late summer vacation at a seaside rental villa?
1.Relax in the living room with vaulted ceiling | Ocean Terrace MInami-hayama
2.Right in front of you is Kuruwa Beach! | Minami-hayama Seaside Cabin

1. Ocean Terrace Minami-hayama
Address:Akiya,Yokosuka-city Kanagawa
Number of days used:Minimum 2 nights per use
Maximum Occupancy:6 guests, Small dogs and medium-sized dogs (¥2,000/night)
Renting Fee:59,950JPY/night
Standing on a hill overlooking the ocean in Akiya,Yokosuka city, this designer's house has a 6-meter-high vaulted ceiling space with a full of openness. BBQ on the spacious ocean-view balcony, or enjoy it as a mini-theater at night with a projector, Blue-ray player, and other AV equipment. Indulge in your favorite movies and music!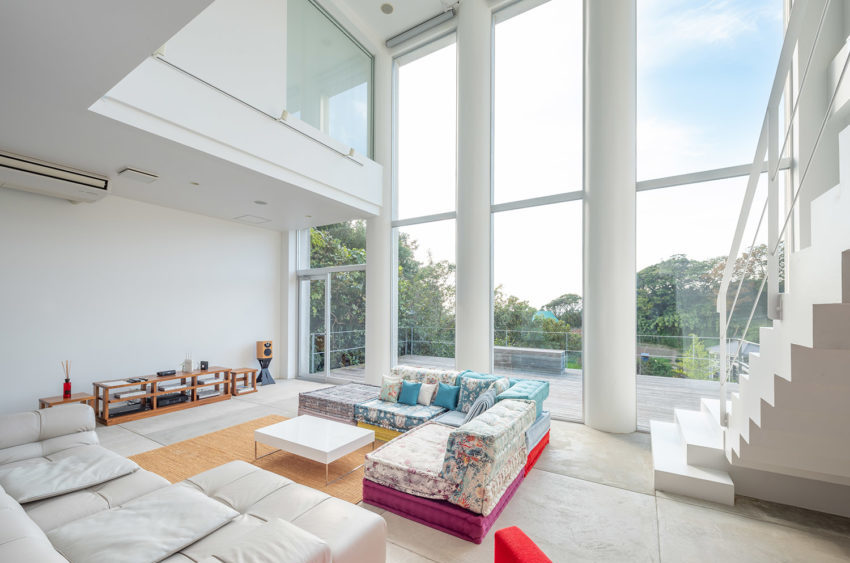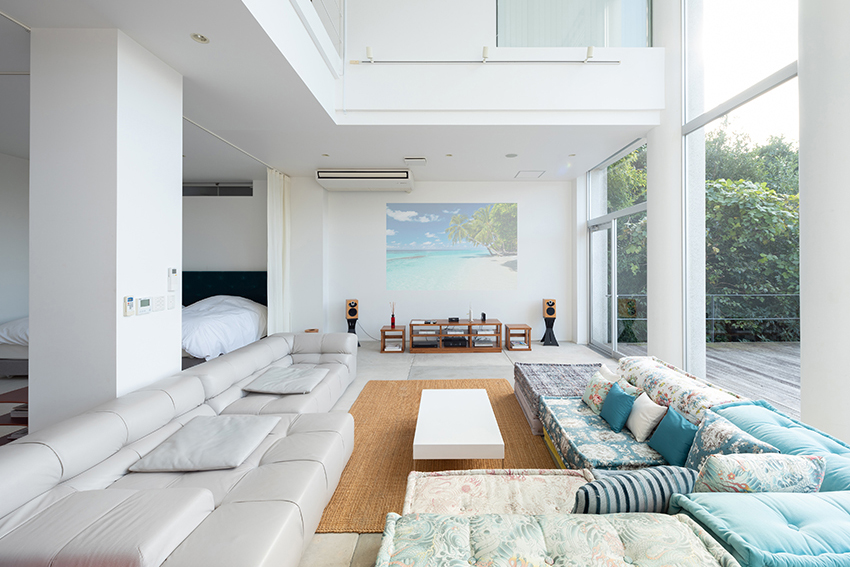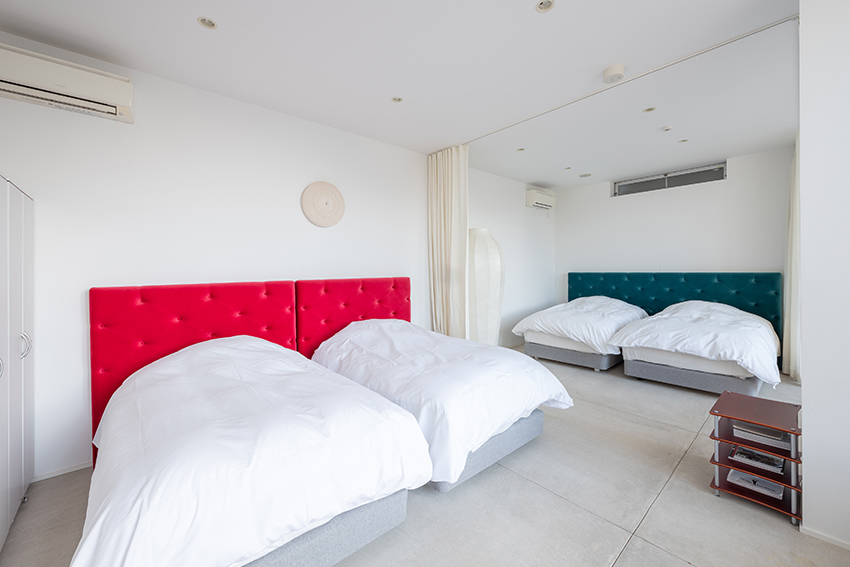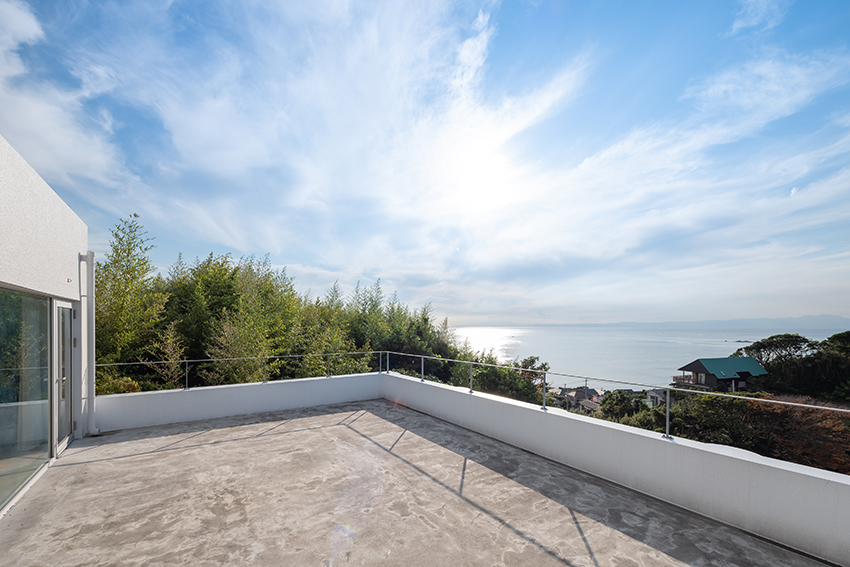 2.Minami-hayama Seaside Cabin
Address:Akiya,Yokosuka-city Kanagawa
Number of days used:1 night〜
Maximum Occupancy:4 guests
Renting Fee:49,000JPY/night (September 17, 18, 23, 24 : 67,200JPY/night)
Right in front of you is Kuruwa Beach! Perfect location to feel the ocean all day long while staying at villa. On a clear day, the stunning view of Mt.Fuji will appear in front of you.
This compact house with a loft and blue walls and tiles will make you feel like staying at the beach. With an outside shower and SUP rentals available, you can play in the ocean to your heart's content.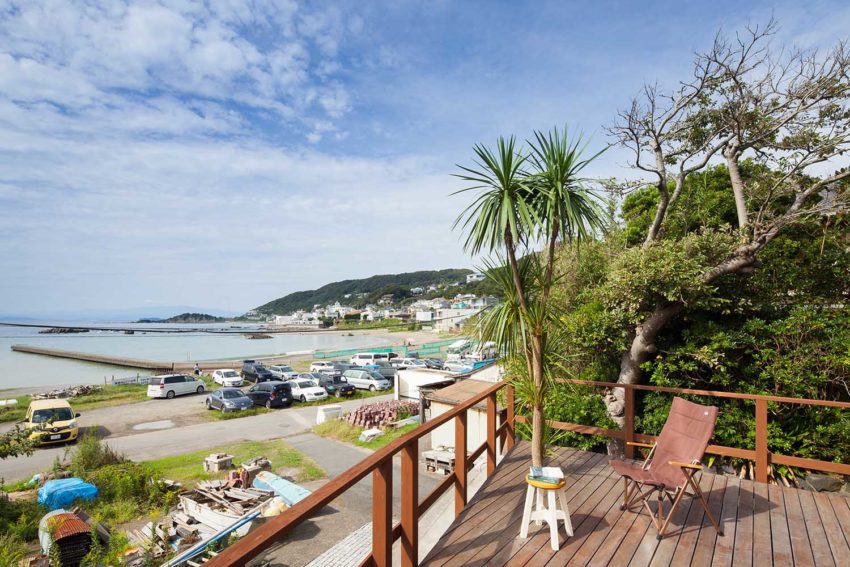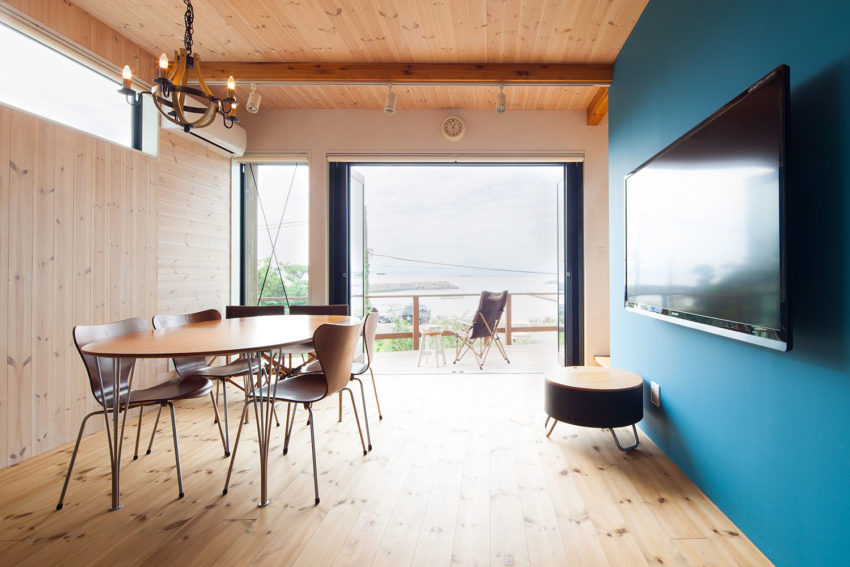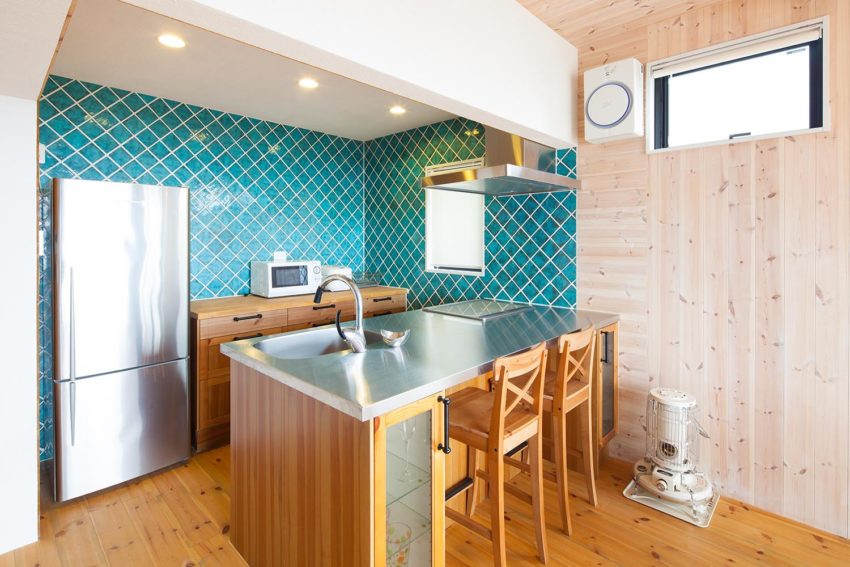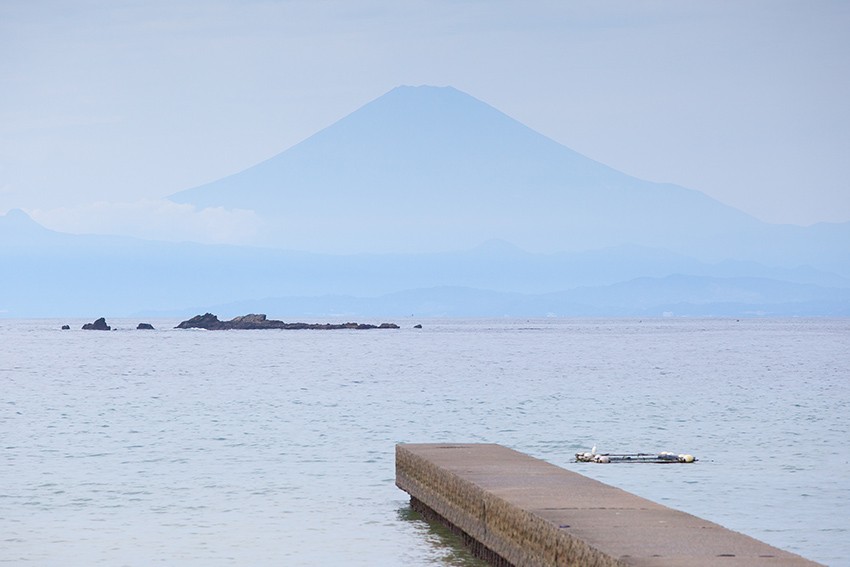 ---
【Introduction of famous restaurants in Minami-Hayama】
It is a quiet seaside area, and although there are not as many stores as in tourist areas, there are some great restaurants nearby. Both are within walking distance from the facilities we have introduced here, so why not visit them during your stay?
Tempura "Hamura"
Address:4293 Akiya,Yokosuka-city Kanagawa
Celebrating its 40th year, this restaurant specializing in Edomae Tempura was awarded a Michelin star in 2012.
It is a true luxury to have seasonal seafood and mountain delicacies freshly fried in front of you with skilled craftsmanship. Try the crispy, fluffy and exquisite tempura.
Soup Curry "Nanyoutei"
Address:5290-1 Akiya,Yokosuka-city Kanagawa
A restaurant specializing in soup curry where curry fans gather. You can enjoy the healthy curry with plenty of fresh local ingredients from Miura Peninsula on the open terrace with a view of the ocean. The seafood and chicken-based curry has 88 levels of spiciness and toppings to choose from, so you can customize it to suit your own tastes.
---
【STAYCATION Contact Desk】
Tel:03-6379-7591
Email:stay_contact@staycation.jp